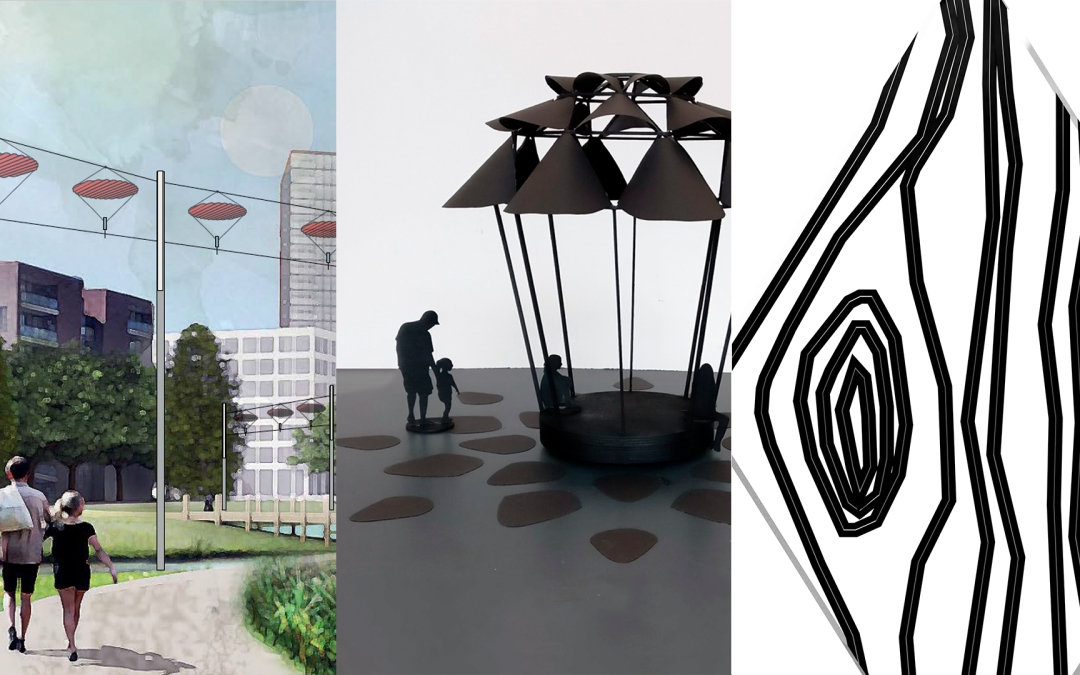 19 Oct

Exhibition SolarSquare
Technology meets design!
In order to develop new applications for thin-film solar cell applications, Solliance has asked three design studios to reflect on innovative applications of this solar film. Studio Tour, Studio Bas Sala and VANTOT are selected for the SolarSquare Challenge to create a concept design for the use of solar power in the new Eindhoven park.
This green park runs from De Witte Dame, on the Emmasingel, to the Steentjeskerk on the Vonderweg. The use of renewable energy is one of the key pillars for the development of this Emmasingelkwadrant. For this purpose, the municipality of Eindhoven has addressed the Solliance (based on the High Tech Campus).
Design challenge
The design challenge is to give the solar cells a dual function so that, in addition to their task as an energy supplier, they fulfill a different value in this area to be developed. On Friday, October 27th at 13.00, Mary-Ann Schreurs, will announce the winning concept on the basis of the sketch plans of these three design studios.
The jury consists of Mike Thompson (Thought Collider) Mary-Ann Schreurs (Gemeente Eindhoven), Nicolle Lambrechts (Province of North Brabant), Li Ming (Hanergy Thin-film solar Europe) and Huib van den Heuvel (Solliance Solar Research).
Additionally, every visitor can customize through a special app.
Exhibition info
21 – 29 October 2017
Stadhuis Eindhoven
Entrance free, open every day from 10:00 – 21:00
More info:
Award ceremony
27 October 2017 – 13:00
Stadhuis Eindhoven
Entrance free