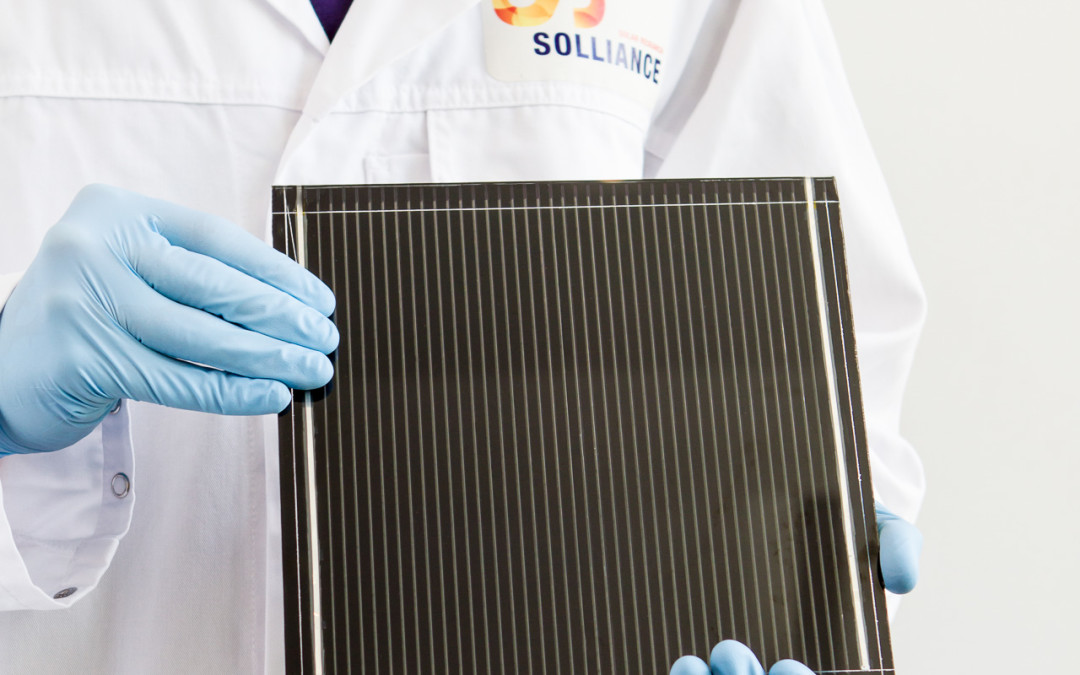 20 Sep

Solliance manufactures complete back-end interconnected CIGS mini-module

At the end of 2016, Solliance started a project to develop a stable, reproducible and industrial up scale able process to manufacture CuInGa(Se,S)2 devices using electrochemical deposition, with a cell conversion efficiency above 15%. A record cell with an efficiency of 15.6% was produced only 6 months later, using electrochemical deposition of copper, indium and gallium. But the only way to create cells using this potential less expensive production technology, is with Back-end Interconnect technology.

With an optimised homogeneity and uniformity of the CIGS absorber layer, we succeeded in manufacturing a fully interconnected mini module using Back End Interconnect technology. This technology makes it possible to realise an interconnected CIGS based device in one final processing step. The mini module (200 x 185 mm) contains of 37 cells and has an aperture efficiency of 9.3% (average cell results of reference plates was 11.9%). The P1 scribe was made without shunting, an important milestone in this development of our Back-end Interconnection process for CIGS based solar module.

The Back-end Interconnect technology is demonstrated and opens the way to free form and fully customisable CIGS modules
Want more info?
If you are interested in this technology, please contact us directly, request directly for an appoinment or visit us at booth B11 during the EU-PVSEC from 25-28 September 2017 in Amsterdam.
Barend Vermeulen
Business Developer
+31(0)6 4709 8570
barend.vermeulen@solliance.eu
Hans Linden
Program Manager
+31 (0)6 5205 2696
hans.linden@solliance.eu