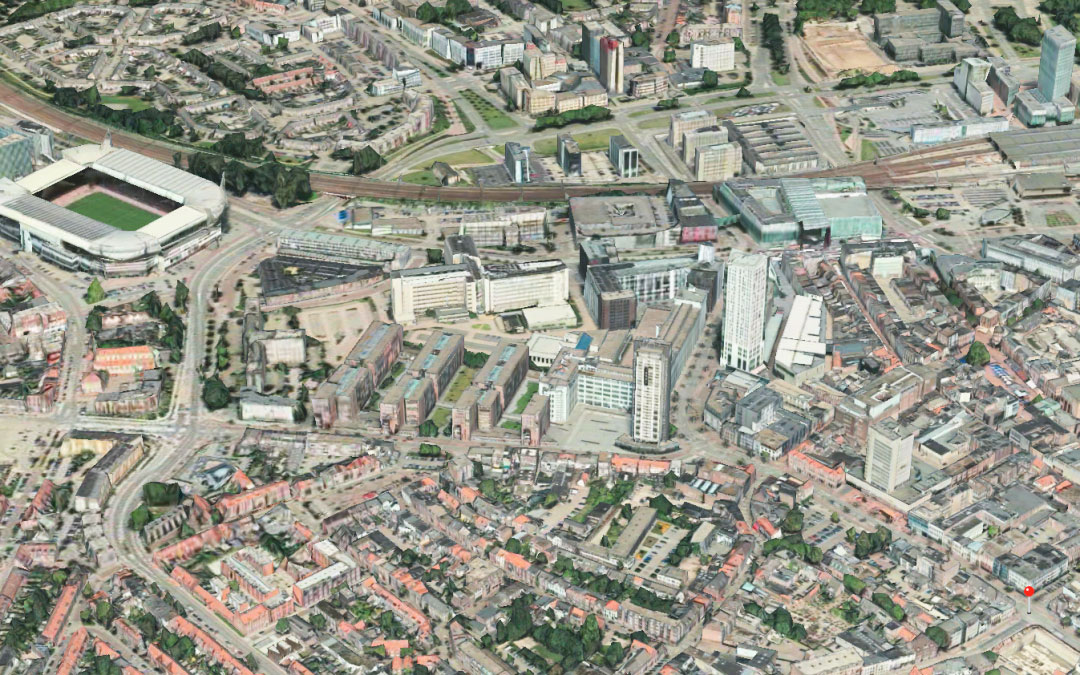 21 Jul

Three designers selected for SolarSquare Design challenge

Did you know that the center of Eindhoven is getting a new park coming years? The White Lady, located on the Emmasingel, becomes the gateway to a green zone that goes all the way to the Steentjeskerk on the Vonderweg. The use of renewable energy is one of the main pillars for the development of this Emmasingelkwadrant, for that the municipality of Eindhoven has joined Solliance on the High Tech Campus.

In order to generate more new applications for the deployment of thin film solar cells, Solliance is now looking for collaboration with designers. Studio Tour, Studio Bas Sala and VANTOT have been selected for the SolarSquare Design Challenge to make a concept design for the use of solar energy in the new Eindhoven park. The aim is to make the solar cells perform a dual function, so that, in addition to their task as an energy supplier, they fulfill another value in the area.

Beginning of September, based on the sketch plans of the three design studios, it will be announced which of the three ideas will be further developed into prototype. During the Dutch Design Week, which takes place from 21 until 29 October, all three proposals will be exhibited for the public.

SolarSquare Design Challenge is co-supported by Dutch Design Foundation.