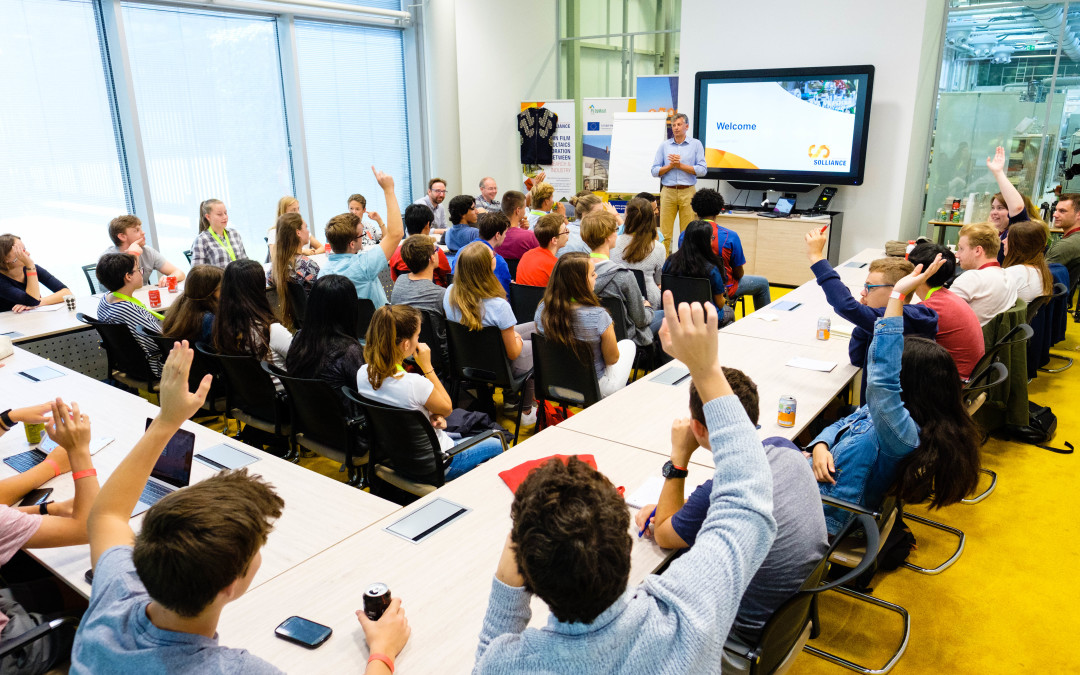 23 Aug

Young Brainport Summer School engineering challenge with thin-film solar

Yesterday Solliance hosted Young Brainport Summer School (YBSS). YBSS consist of over 40 top talents in the age of 15 to 18 years from all around the world. In a busy program they are visiting high tech companies in the Brainport Eindhoven region in a unique and unforgettable way.
The visit at Solliance consisted of a factory tour and a practical workshop where four teams competed in an engineering challenge. The goal was to develop a functional thin-film solar powered system with limited resources, parts and time. First the enthusiastic future scientist and engineers had a quick look at a table full of solar system related parts and tools. After a group brainstorm session they build amazing solar powered products, functional lift made out of cups, solar powered ventilator a small solar powered boat and electrocoil were realized.