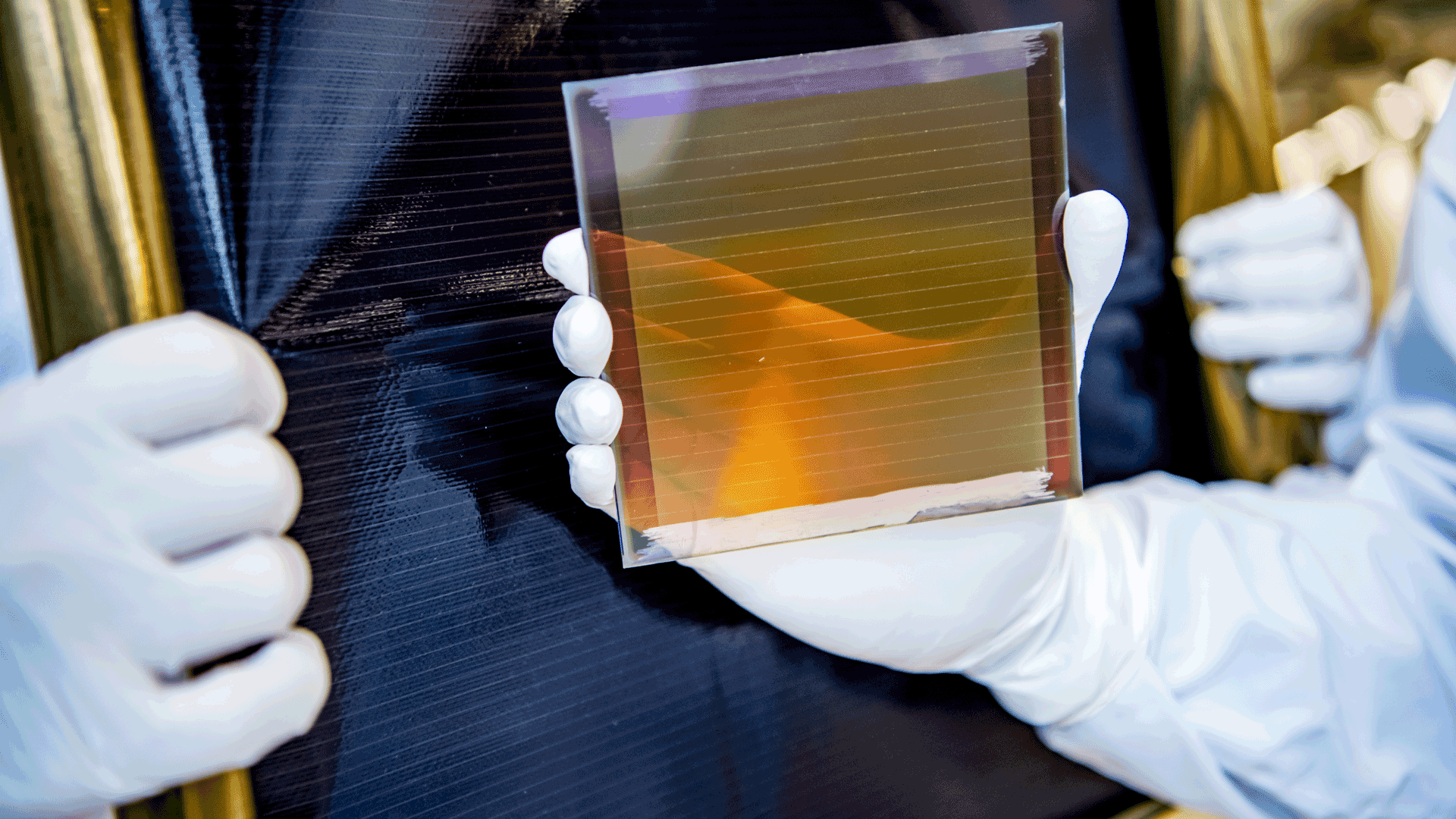 12 Oct

Solliance starts webinars on thin-film solar technology

In the last months, covid-19 made it nearly impossible to meet our partners and customers . We also had to postpone the festivities for the second lustrum, our 10-year anniversary. But in the last weeks we have been working to reach out to you by free and interactive solar webinar. Let's get in touch!
Webinars on perovskite
Together with our partners, we launch a series of webinars on perovskite solar technology. On the 2nd of November we start with two presentations on the up-scaling of processes to an industrial level, for glass based perovskite solar modules. The serie will continue with a webinar on roll-to-roll processing, hybrid or hetero junction tandems and multi junction perovskite tandems.
The presentations will be online by partner scientists working in the Solliance programs. During the presentation, there is a live Q&A. Via chat you will be able to ask your questions. The host, Ronn Andriessen, director of Solliance Solar Research,  will submit these questions to the experts.
More to come
There are more webinars planned on different subjects. But we would like to hear what you are curious for. What are the subjects you want to know more about? Where do you need more insight knowledge? Or are you curious to know what our scientists are expecting for the future?
Please let us know. Mail us your suggestions.
And if you're interested to join, go to the webinar's info page and register. It's free.